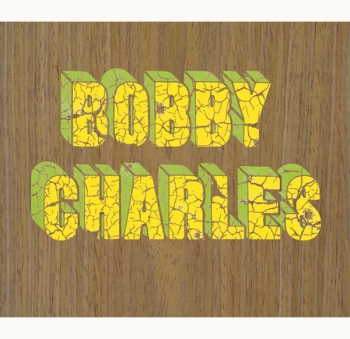 (Rhino)
Released in 1972 on Bearsville Records,
Bobby Charles
features musical guests such as
Dr. John

,
Neil Young

's longtime pedal steel player Ben Keith, guitarist Amos Garrett and saxophonist David Sanborn as well as
Levon Helm

, Rick Danko, Richard Manuel and Garth Hudson from
The Band

. This new Rhino Handmade package includes bonus and remastered material from those landmark sessions.
Louisiana singer/songwriter Bobby Charles wrote hits like Bill Haley's "See Ya Later Alligator" and Fats Domino's "Walking To New Orleans". This 3-disc edition combines a remastered version of the original, unreleased material and a 1972 interview with Charles who died in January of 2010.
Besides the original album, Disc One includes "New Mexico", "Homemade Songs", "Rosie" and the single "Small Town Talk". Also, unreleased material like "Save Me Jesus," (mono single version); "He's Got All The Whiskey" (long version); "Don't Be Surprised" and "You Were There" are included in this package.
Bob Dylan

's manager, Albert Grossman, lured Charles away from Nashville to go out on the road as a 'star'. Charles really only wanted to write songs and peddle them to other artists. This is an album nobody really knows about, but they need to hear. It was Bobby Charles that introduced Neil Young to
Willie Nelson

. In Jimmy McDonough's Young biography,
Shakey
, producer David Briggs told a story regarding Bobby Charles in the mid-70s:
Neil and Dylan would sing a song, then Dylan, then Neil. All of a sudden Neil went, 'Hey Bobby--why don't you sing a song?' Bobby sang 'The Jealous Kind', and that was it. Nobody sang after that." Even Neil Young said of Charles: "Bobby Charles was like our guru when we were doin' Comes A Time. Bobby was at all the sessions...

The first ten songs on this collection represent the original album. The swampy "Street People" opens the album, and it's just a tremendous composition--laid back music at its finest. The piano driven "Long Face" features the musical gumbo of this all star cast. "I Must Be In A Good Place Now" relaxes the listener because the songwriter's marraige of lyrics and melody evokes bliss.
"Save Me Jesus" is a sidewinding R & B number with a gospel message. "He's Got All The Whiskey" conjures images of some spooky bayou landscape as the sun begins to set. The sultry "Let Yourself Go" features some stellar Ben Keith pedal steel licks. "Grow Too Old" straddles country and the blues with a barrelhouse sentiment. "Tennessee Blues" demonstrates why songwriters like Dylan, Young and many others revered the work of Bobby Charles.
You can hear Rick Danko providing background vocals on the melancholy "New Mexico". "Homemade Songs", a lazy-sounding tune, casts a quiet spell on the listener. "Rosie" counts as pure blue-eyed soul as the "incense fills the room". "Don't Be Surprised" calls to mind Randy Newman's voice, and some funky country band backing up the singer. "You Were There" reminds me of a Jerry Jeff Walker song from his
Bein' Free
album. This is a relatively quiet country-soul collection as the song sequence elapses.
Some say "He's Got All The Whiskey" was written for Albert Grossman, and 'take one' just nails the tune. "Done A Lot of Wrong Things" emerges as a timeless ballad that everyone may feel a communal kinship once they hear this universal composition. "Better Days" epitomizes the underplayed style of Charles. "You Came Along" strikes a familiar chord that might be heard in the
Dan Penn

/
Spooner Oldham

songbook.
This version of "The Jealous Kind" proves why the aforementioned story about Dylan, Neil and Charles swapping songs contains a gravity--another diamond in the mine here. "Whatever Happaned" weaves an honest tune of faded love that Charles delivers in a heart-rending capacity. "Nickles, Dimes & Dollars", a clever number, could entertain an audience in a New Orleans jazz bar, or a dangerous juke joint in north Mississippi. "Please Please" indicates why most record executives believed Charles was a black soul singer.
"Little Town Tramp" sounds festive because we all know the character Charles sings about on this number. The lines "I'm sittin' here drinkin' again/Passin' time with my friends" begins the blues-based "What Are We Doing?" The first take of "Cowboys And Indians" counts as one of this collection's finest tracks. This is truly an emotive song. The final disc contains a 1972 interview with Bobby Charles.
This beautiful Rhino Handmade collections bottles and preserves the genius of
Bobby Charles
.
James Calemine
http://swampland.com/reviews/view/title:bobby_charles
-------------------------------------------
"Swamp pop" pioneer Bobby Charles is perhaps best know for writing songs that became hits for others, like "See You Later Alligator" for Bill Haley and "Walking To New Orleans" for Fats Domino. But in 1971, the Louisiana native moved to Woodstock, New York and recorded an overlooked masterpiece that combines Charles' Cajun roots with R&B and country influences on ten timeless tracks. Released in 1972 on Bearsville Records, Bobby Charles features Charles leading a session stacked with top-shelf talent, including Mac "Dr. John" Rebennack, pedal steel ace Ben Keith, guitarist Amos Garrett, saxophonist David Sanborn, as well as Levon Helm, Rick Danko, Richard Manuel, and Garth Hudson of The Band.
This "lost" classic with a three-disc Deluxe Edition that combines a remastered version of the original with a wealth of unreleased material recorded during those sessions and others recorded at Bearsville Studios throughout 1974. The set closes with a newly unearthed, 30-minute interview Charles did that was recorded shortly before the Bobby Charles album was released in August 1972.
Along with the original album, the first disc also features "New Mexico," "Homemade Songs," "Rosie," and the single version of "Small Town Talk" – four songs that first surfaced on the now out-of-print import, Bearsville Box Set. Four unreleased tracks are also included on the first disc: "Save Me Jesus," (mono single version); "He's Got All The Whiskey" (long version); "Don't Be Surprised" and "You Were There."
The set's second disc contains 17 tracks for more than an hour of unreleased music. It begins with four songs from the Bobby Charles sessions: take one of "He's Got All The Whiskey"; a demo for "New Mexico"; plus a pair of languid country shuffles – "Homemade Songs" and "Done A Lot Of Worse Things" – that rank among Charles' finest work. The remainder of the disc gathers more than a dozen songs Charles recorded with producer Paul Rothchild at Bearsville Studio in 1974, including the New Orleans pop and R&B of "Better Days," "Jealous Kind" and "Whatever Happened" and the Southern funk of "Please Please" and "Why Are People Like That."
http://www.rhino.com/shop/product/bobby-charles-bobby-charles